The 47th World Economic Forum Annual Meeting in Davos-Klosters, Switzerland, will take place on 17-20 January under the theme "Responsive and Responsible Leadership." But do the business and political leaders gathering there comprehend the significant impact of religion on the global economy?
In advance of Davos, my newest blog suggests that religion is one of today's most overlooked economic drivers.
Below is also a link to the resources produced by the 2014-2016 Global Agenda Council on the Role of Faith to inform global leaders of religion's role in world and economic affairs.
Brian
RFBF President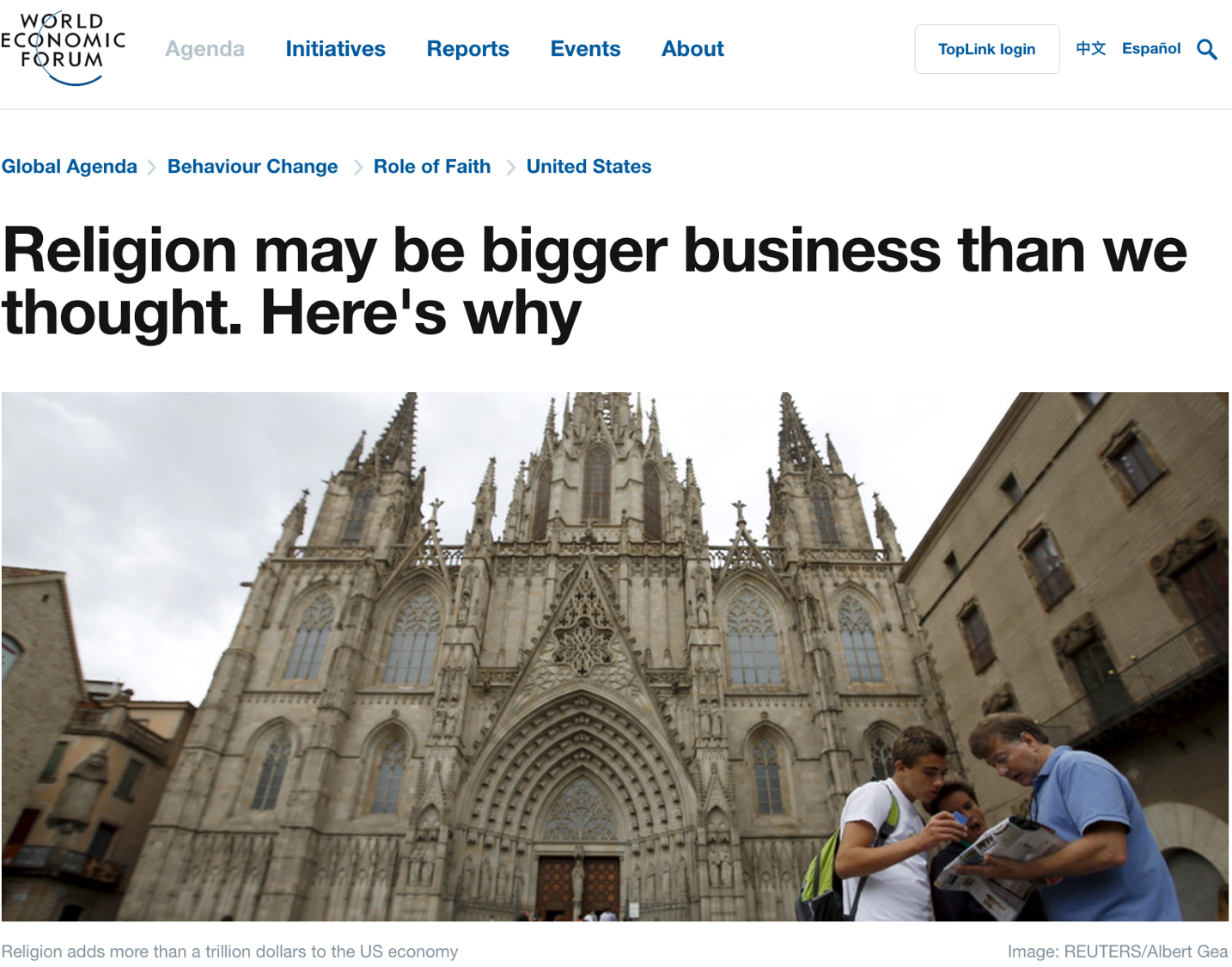 ---