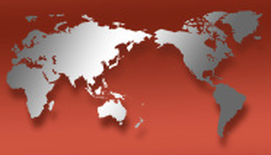 Global Religious Restrictions Project Transition
Since 2006, the Pew Research Center has analyzed the extent to which governments and societies around the world impinge on religious beliefs and practices. This work has gained a large, international audience and will continue as part of the Center's Religion & Public Life Project.
The methods used by Pew Research to measure restrictions on religion evolved from a study that Brian J. Grim, Ph.D., and Roger Finke, Ph.D., previously conducted at Penn State University's Association of Religion Data Archives. From 2006 through January 2014, Dr. Grim was a senior researcher in religion and world affairs and director of cross-national data at the Pew Research Center. In that capacity, he and other members of the Pew Research staff refined the methodology and published five major research reports on global religious restrictions and hostilities.
On February 1, 2014, Dr. Grim is leaving the Pew Research Center to become the founding president of the Religious Freedom & Business Foundation, where he encourages businesses to consider religious freedom issues as they choose and make investments. While Dr. Grim may cite the Center's research, any commentaries or analyses produced by him in his new capacity are his own. The Pew Research Center does not take positions on policy issues.
Starting in March 2014, Peter S. Henne, Ph.D., will return to the Pew Research Center to lead the study of global religious restrictions and hostilities. From 2009 to 2012, Dr. Henne was a research analyst at the Pew Research Center, working closely with Dr. Grim on the religious restrictions study. For the past year, he has run a data coding and analysis project at the National Consortium for the Study of Terrorism and Responses to Terrorism (START) at the University of Maryland. Dr. Henne is a graduate of Vassar College and received his doctorate in government from Georgetown University.