Sponsor a Student Intern
You can sponsor a student's internship at our Dare to Overcome national faith@work conference by making a tax deductible donation of $500.00 (to cover full costs) or any amount securely online: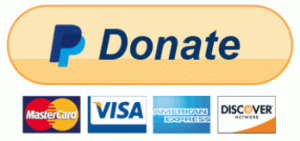 You can also make donations by mailing a check to:
Religious Freedom & Business Foundation
1A Perry Circle Annapolis, MD 21402 USA
Tel: +1.410.268.7809
The Religious Freedom & Business Foundation (RFBF) is the preeminent organization dedicated to educating the global business community, policymakers, non-government organizations and consumers about the positive power that faith and religious freedom for all (including those with no religious faith) have on workplaces and the economy.
RFBF is a non-partisan, nonpolitical, multi-faith registered 501(c)3 non-profit organization in the United States with work worldwide. It does not take a position on current political debates. See our Guide to Religion in the Workplace here.